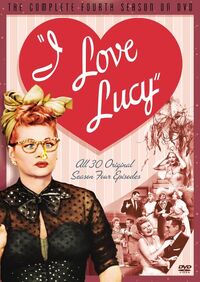 Below are two lists of all 30 episodes filmed for season 4. This season once again ended as #1 in the Nielsen ratings. Because there is discrepancy between filming order and broadcast order for some of the episodes, two lists will be provided, giving both orders. Different fans prefer to order the episodes different ways, and both ways are technically correct, so long as it is specified whether the number represents filming or broadcast order.
| | |
| --- | --- |
| Filming Order | Broadcast Order |
| | |
I Love Lucy

Seasons

Characters

See also
Ad blocker interference detected!
Wikia is a free-to-use site that makes money from advertising. We have a modified experience for viewers using ad blockers

Wikia is not accessible if you've made further modifications. Remove the custom ad blocker rule(s) and the page will load as expected.